Yes! You can and we help make it easy! See our top suggestions and tips below!
Our kits give you the opportunity to be more hands on in every step of the building process with the flexibility of choosing what you do and do not want to tackle on your own; you can hire a contractor, or you can roll up your sleeves for a true DIY project!
DIY POOL KITS HAVE BECOME INCREASINGLY POPULAR FOR TWO MAIN REASONS!
Royal Swimming Pools is a Buy-Direct Distributor. We buy the products within our kits in mass bulk and pass the savings directly on to you! By cutting out multiple middlemen found not only in traditional retail stores, but also in countless contracting services, you get the most cost-effective options when choosing your new pool!
All of the main items that you need to build your pool comes included in your kit! You never have to guess if your missing a vital piece or item. Plus, if there's anything extra that you've been dreaming of to make your pool beyond perfect, (Sun ledges, LED Light Shows, Water Fall Diving Boards, etc.) you can add onto your kit or even fully customize your kit! The only items you'll have to provide will be your construction materials such as sand, concrete, PVC pipe, etc. all of which can be purchased at your local hardware store or some can be purchased through Royal Swimming Pools, such as our very popular plumping kit!
BONUS: There's something to be said for bragging rights and the sense of satisfaction being involved in building your own swimming pool!
Every one of our pool kit comes with a step by step manual, including information regarding dig specifications. Our manual is specifically designed for the homeowner to become the contractor or overseer of the building project and includes toll-free technical support to help you during the construction of your swimming pool!
While most of the installation can be completed on your own, there are steps in the process that are more-often-than-not completed by a subcontractor. In order to ensure that you are still getting the best savings, it's important to know that most pool companies do not build the pools that they sell but hire the subcontractors themselves and add the largely marked up prices to your final payment due. By hiring your own subcontractors directly, you cancel out those high hidden fees! The easiest way that we've found is to search Google to find qualified subcontractors that will do the same work at a typically much lower cost!
The two most common tasks to hire a subcontractor for are:
An excavating contractor (to dig the hole and haul away excess dirt)
An electrician (to supply your electrical requirements per your local code- most areas require the electrical work to be inspected.)
Most homeowners complete the following steps on their own for the greatest savings, however, you can choose to subcontract these to a pool installer or a local handyman as well!
Assemble Swimming Pool Walls
Pour the Concrete Footer and Install the PVC Plumbing
Sand and Portland Floor
Install swimming pool liner
Backfill the swimming pool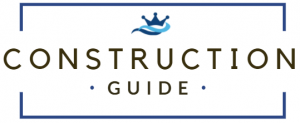 Take a look at our construction guide for an overview of each of these DIY steps.
Based off our customers feedback, even those who purchase a Swimming Pool Kit and hire a subcontractor for the majority if not all of the project, typically see savings of $6,000+ when compared to the quotes and estimates provided by traditional swimming pool companies. The less work that you subcontract out and the more you do yourself, the more you will save! True DIY customers have reported saving of over $10,000 by building their own pool!
There you have it! When comparing the savings of working directly with a distributor combined with the savings of eliminating a contractor for most or even all of the building process, you and your family will be enjoying countless hours in your new pool at a fraction of the cost traditionally associated with the luxury of having your own private backyard oasis!
Didn't find the answer you were looking for? You can always contact us at support@royalswimmingpools.com or choose the category below to see our most frequently asked questions for that topic: