An important step when installing an above ground swimming pool is to set up the base. This is the foundation for your pool, so it is important to ensure it's correct. See the order of operation using the link below:
Full details on the proper order of operation can be found here on our amazing blog!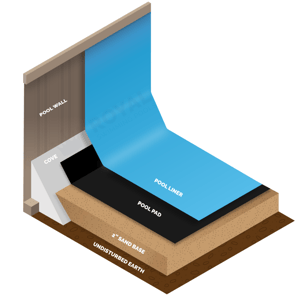 Learn more! Here are our most commonly asked questions when buying an Above Ground or Semi-Inground Swimming Pool.
Didn't find the answer you were looking for? You can always contact us at support@royalswimmingpools.com or choose the category below to see our most frequently asked questions for that topic:
Buying a Swimming Pool
Customer Support Inquiries
Technical Support Inquiries