This type of pool bottom is only available for expandable liners. See instructions:
This guide is for Round Above Ground Pools. If you are looking for deeper end instructions for Oval Above Ground Pools click here.
The Deep Swimming Area is for underwater swimming only. NO DIVING, NO JUMPING.

This type of pool bottom is only available for expandable liners. A non-expandable liner type will not work and could be damaged or damage your pool if it is attempted to be installed in a pool with a deeper section. As such using the improper liner type for a deeper end pool risks voiding your pool's warranty.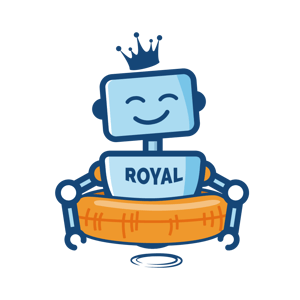 To excavate the deep swimming area, use the illustrations shown, along with the measurements from the chart below for your pool size. Please view all charts and images below before starting.
Use the center stake as your reference point, layout, and excavate/dig the area to the dimensions shown in the chart for your pool's diameter/size.
Remember, DO NOT DIVE OR JUMP into the pool. The excavation is intended to provide a deeper and wider swimming area only.
When designing your dig, there are general best practices to follow.
The front slope needs to be a minimum of 3' of slope for each 1' of drop, but can be greater. You will need enough flat area to accommodate your ladder or step.
It is also important to remember to make sure that the ledge is wide enough for the pool supports.

The A, B, C, D, and E, columns in the charts below represent the different areas/depths shown in the "side view" image located below the charts. These are the number of FEET needed for each section.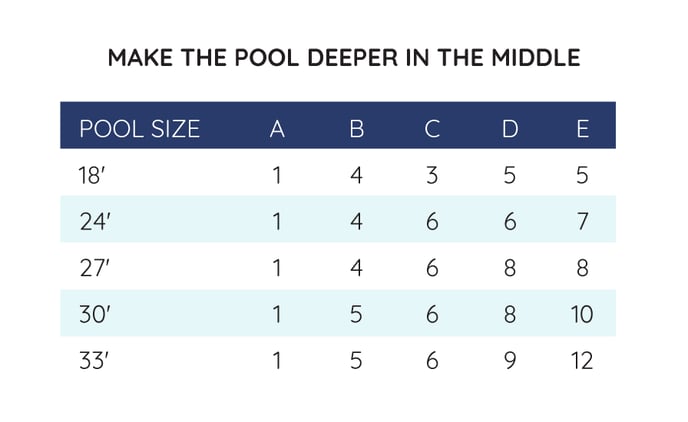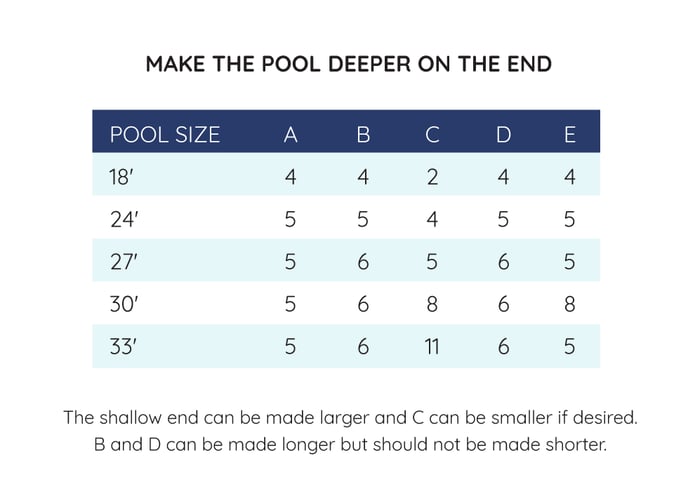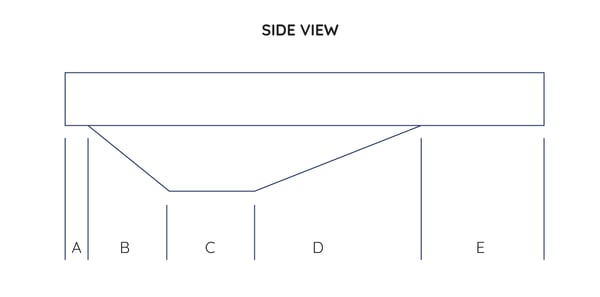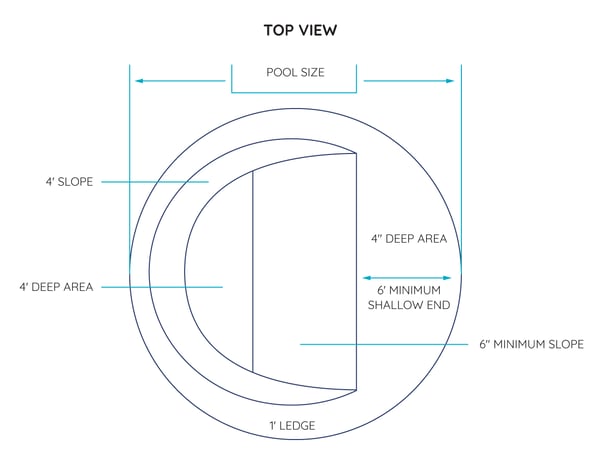 Didn't find the answer you were looking for? You can always contact us at support@royalswimmingpools.com or choose the category below to see our most frequently asked questions for that topic: