IMPORTANT: If you are installing a fence or a deck on your pool, you will need to install either the post holders (fence) or deck support system (deck) on your uprights BEFORE you install the uprights on the pool.
NOTE:
The wall joint is hidden behind the upright on most pools. This assures that the skimmer and the skimmer return holes are not obstructed. It is not possible to hide the wall bars on some smaller pools.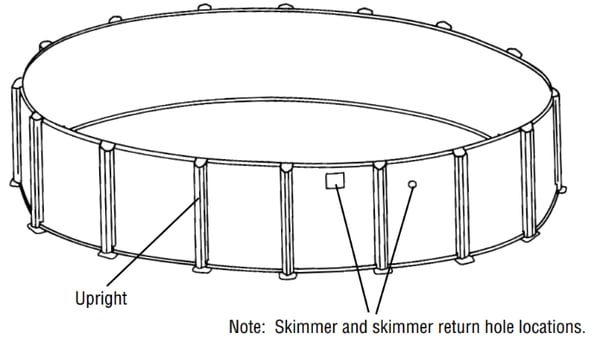 If you have not done so already, install the vertical support (also known as uprights) onto the Bottom Plates.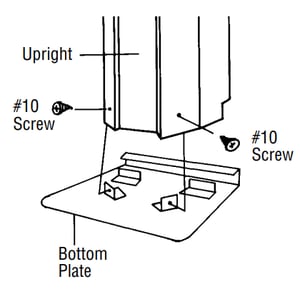 Bottom Plates will require one, two, or three #10 x 1/2" screws for each upright, depending on the model.
The top plates can be loosely secured for now, but the top plates should be temporarily clipped over the wall to prevent the uprights from falling backward.
If your pool has an additional resin "boot" for the bottom of the upright, secure them to the uprights at this point using two more #10 x 1/2" screws.
Check the pool for roundness again, making sure the diameter is the same in all directions.

Or view our guide on the 17 steps to installing your Round Above Ground Pool here.
Didn't find the answer you were looking for? You can always contact us at support@royalswimmingpools.com or choose the category below to see our most frequently asked questions for that topic: